Hello beautiful people, it's been a LONG time since I was on here! Living life (with cancer) has taken priority over staying up-to-date with my socials – I am sure you will forgive me!!

I am pleased to announce that I am continuing on with my collaborative work with Naomi from Roots of the Earth Healing as our Tribal Gathering events have been stunning. We have mixed cacao with breathwork, ecstatic dance and circle to create a beautiful, sober night of self care in the Inner West. The aim is to co-create community and "tribe" in the Inner West by bringing transformative events to the area. Our next event on Saturday 10th December will be our third of four, and we are happy to be offering "super early bird" tickets until the 12th November, for a discounted price of $65 – that's a $30 saving.
Information and tickets can be found here
Here's what someone had to say about last week's event: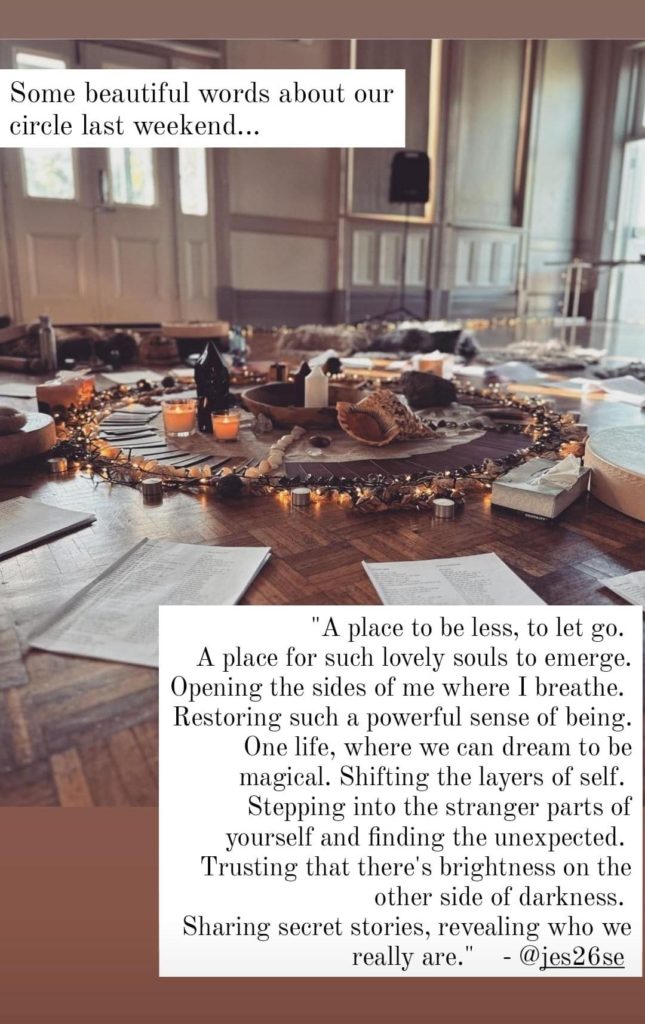 So if you live in the Inner West or are prepared to travel, please join us. The breathwork has been transporting people to incredible places, and the ecstatic dance has provided the opportunity to dance our prayers, releasing anything that arose in the breathwork session prior. Circle has been deepening each month and is revealing some really beautiful expressions.

We are hoping to slowly build community so if being real, authentic and vulnerable floats your boat, then jump on in and join us. We also have a Facebook group that is growing each month, a space to connect outside of the events.
If money is a barrier please reach out via 0406 502 715.
And don't miss out on one of ten super early bird tickets – it's quite the saving!
In love, trust and gratitude,
Gypsy and the Sacred Roots team xx