It would be my absolute pleasure to decorate your medicine drum with henna.
Let me share a funny story with you…
When I went on Vision Quest in September 2014, for 3 days and 3 nights alone in the bush, when I arrived to my site, exhausted, I realised I had left my pen at base camp! Argh!!! I did have a few echidna quills though….maybe I could scratch into the paper? Painstaking and not super successful! Charcoal? Too thick. Henna? Yes, henna! I had a cone full of henna after intending and failing to henna my siStars before we headed off on our solos. So I henna'd my insights onto the side of my medicine drum. The notes are still there. (Rest assured, I located a pen…but that's a whole other longer story for another time, perhaps!)
And so I decided to fully henna the face of my drum. Here are the photos as the design unfolded…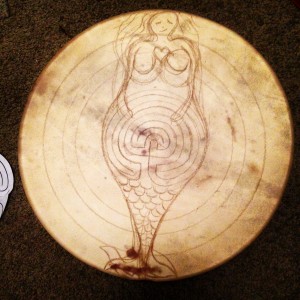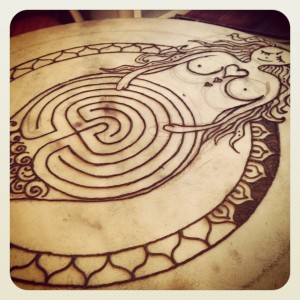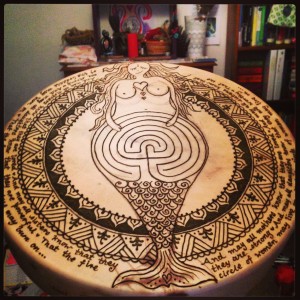 Of course just about any design is possible, and I would be more than happy to work with you to find a design that you adore!
And here's a shot of the henna after it deepened. It's SO delicious!!!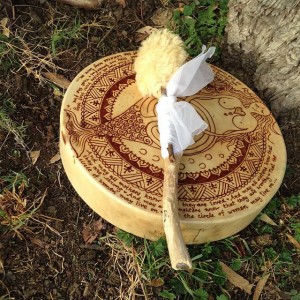 Enquiries via gypsy@sacredhunger.com.au or here
Blessings,
Gypsy x