Hello beautiful people!
After an amazing drum making workshop a few weeks back, we have decided to schedule further ahead this time to give people time to put it in their diaries!
October 17th and 18th, 2015. 8.30am-5pm.
So here's the flyer below.
Tickets here.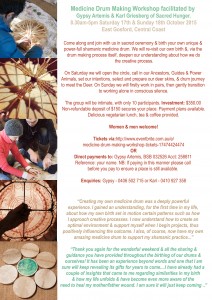 We hope you can join us!
Blessings from he deep of winter,
Gypsy x